Muyiwa Areo is the pioneer of Muyiwa Areo Ministry
International (MAMI) and Set-Man and Lead Pastor of
Citizens of Light Church, the church arm of MAMI. He is
called and anointed to preach and teach the message of
FREEDOM with all simplicity, clarity and intact depth.
Recently my wife and I went to visit an uncle of hers. One conversation led to another and we got
Read More »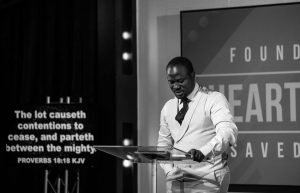 I think the knowledge on this subject is still kinda scanty and unfortunately this has produced a number of unnecessary
Read More »
I can't tell how many emails, facebook inboxes and business cards or should I say ministry cards that I recieve
Read More »
In this book, Muyiwa Areo, expounds in careful details the becomings of Jesus in such a manner that anybody can understand and will love to read.
A 3 months Holy Ghost inspired devotional that will radically establish new converts in
Christ.
Freedom on Air is our Radio and Video platform through which we take the gospel of our Lord Jesus into the homes of millions and hundreds of thousands.
Join Pastor Muyiwa Areo on Royal FM Ilorin (95.1) every Saturday at exactly 5:30 PM (16:30 UTC ).
This message of Freedom is in your neighbourhood. Welcome to Freedom!!!